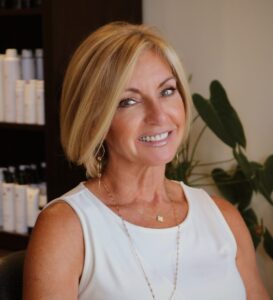 LEAH JOHNSTON – Master Colorist, Stylist & Owner Leah Johnston A stylist for 40 years and in the industry in all capacities. I feel blessed to have found my passion young and it shows in the way I take care of my clients. They become my family. My specialties are Advanced Coloring Techniques, Precision cutting, and keeping up with current services, products, and trends. I LOVE WHAT I DO, and I believe it shows! I believe it is necessary to really "LISTEN" to my clients. Continuing Education is one of the keys to Success! I moved to Maui in 1994 to be "BEHIND THE CHAIR" and raise my family. I am blessed! My portfolio includes working as an Educator and a "behind the chair" Artist representing several Professional companies.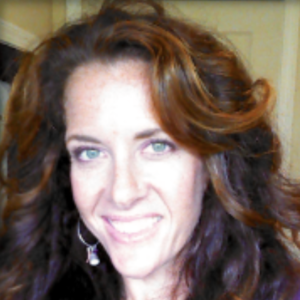 JENNA HOLLADAY
– Master Colorist and Stylist
I began my journey in this industry in California over 25 years ago.  Making Maui my home, and now a mother of three,  I have worked in both private and luxurious resort salons here on the west side for over 13 years.  While I hold a license in Cosmetology, I focus on all aspects of hair design.  My attention to detail and the passion I have for making people feel good, I feel, have earned me the reputation of reliability and for producing gorgeous styles.  Whether you are looking for a big change with dimensional color and a fabulous cut or subtle enhancement with glaze and a slight trim, you can rely on. When I'm not working you can find me at the beach surfing, snorkeling, golfing, or hiking. I look forward to meeting you and making your hair wishes come true!